Thursday, October 25, 2007
2007 Book Challenge: No Limits
Total Books Read: 51...woo-hoo! I'm pleased with that number. It's the first time I've reached 50 (+) in the three years I've done the challenge.
And it's a good thing I got it done now; from this point on I don't know
when
I'll find time to read again...with Halloween, Matt's 40/2-days after, and Christmas? I think the next book I pick up will be on New Year's day!
1.
The Continental Op
; Dashiell Hammet (352 pages)
2.
I Shouldn't Even Be Doing This! And Other Things That Strike Me As Funny
; Bob Newhart (256 pages)
3.
Good Night, and Good Luck.: The Screenplay and History Behind the Landmark Movie
: George Clooney & Grant Heslov (240 pages)
4.
Astonishing X-Men 3
; Joss Whedon & John Cassaday (144 pages)
5.
I Like You: Hospitality Under the Influence
; Amy Sedaris (304 pages)
6.
Sunstroke
; Jesse Kellerman (384 pages)
7.
Key Lime Pie Murder
: Joanne Fluke (352 pages)
8.
Snobs
: Julian Fellowes (272 pages)
9.
Purity of Blood
: Arturo Perez-Reverte (288 pages)
10.
Beach Road
: James Patterson & Peter de Jonge (400 pages)
11.
Life Happens: And Other Unavoidable Truths
: Connie Schultz (304 pages)
12.
Wonder Woman
13.
Wonder Woman Comic
14.
All Together Dead
15.
Dead Until Dark
16.
Living Dead in Dallas
17.
Club Dead
18.
Dead to the World
19.
Dead as a Doornail
20.
Definitely Dead
21.
All Together Dead
22.
Coffee at Luke's
23.
Crime De Cocao
24.
The Sun Over Breda
25.
The Club Dumas
26.
Catering to Nobody
27.
Dying for Chocolate
28.
Neptune Noir
29.
Cary Grant: A Celebration of Style
30.
Kingdom Come
31.
Batman: The Dark Knight Returns
32.
The Dark Knight Strikes Again
33.
Batman: The Long Halloween
34.
Thursday Next: First Among Sequels
35.
Why Girls Are Weird: A Novel
36.
Scent to Her Grave
37.
Fer-de-Lance
38.
The Chocolate Puppy Puzzle
39.
The Chocolate Mouse Trap
40.
The Chocolate Bridal Bash
41.
The Chocolate Jewel Case
42.
Candy Apple Dead
43.
Murder on the Orient Express
44.
Third Girl
45.
By the Pricking of My Thumbs
46.
The Mystery of the Blue Train
47.
Lord Edgware Dies
48.
One, Two, Buckle My Shoe
49.
Three Witnesses
; Rex Stout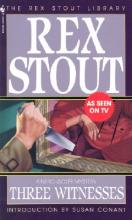 50.
Many Bloody Returns
; Charlaine Harris & Toni L. P. Kelner
51.
Candy Cane Murder
; Joanne Fluke, Laura Levine, Leslie Meier
Idle Chatter:
Wow! I don't know how you do it - I can barely squeeze in a book a month, and that's trying really hard! Good job!
Thanks, Nic!
Well, I've always said that books keep me sane...and it's helped tremendously that Alex is going to school full-time now.
And I somehow found the time; I'd read while listening to the Pirates play, for example (it's not like they were doing anything note-worthy!).
I'm pretty happy about it; I've really missed reading as much as I did back before house and dogs and kid seemed to take up all my time!
How are things at the Moxie??
Post a Comment